About
Drawing on centuries of tradition and know-how, artists from the Middle-East have created works that reflect their rich culture and transcend regional boundaries. This new, extensive collection of artworks by established and emerging talents from the region provides a breathtaking visual map of the Middle Eastern art world, with unique works from Lebanon, Syria, Iraq, Iran, Tunisia, Egypt, Palestine, UAE and Sudan. As it travels around the globe, the show shines the spotlight on the great artistic contributions of the region, while transmitting the exceptional character of each country represented.
Established, mid career and emerging artists from the Arab world and Middle East are welcome to participate in Selections Cultural Narrative exhibitions, please read the terms and conditions and don't hesitate to apply.
Terms & Conditions
Objective:
A collective travelling exhibition to promote Middle Eastern artists without borders exchanging cultural narratives through Art.
The works are all in one format created with any medium on canvas, the collection brings together artists from the Middle East to exchange their cultural narrative through their art. Established names and emerging talents, young and old, women and men, all side by side on the same starting line.
The objective is to support artists and raise awareness of the wealth of landscape, cultural and artistic heritage, has no commercial ambitions, but aims to unite the diversities of our world in the name of common artistic experience. The goal is to catalogue works, inspirations and ideas, in order to pass down to future generations the widest possible mapping of the situation of human cultures at the start of the third millennium.
How to participate:
Aspiring participants have to qualify as emerging, mid or career established artist, apply online and submit a concept of their work. The entry is free and only one submission per participant is allowed.
Participant artist must be over 18 years old and are: artists, graphic designers, art directors, art professionals, illustrators, art lovers and art and design students coming from all over the Middle East.
If application is approved, the artist shall supply an artwork created on a 20×20 cm canvas free of charge to be exhibited on the Cultural Narratives shows to benefit from the exposure in Selections and in the different art exhibitions we take part in worldwide. Selections will arrange pick-up by courier.
Cultural Narratives selection criteria:
Artworks are vetted by a committee made up by Selections, museum curators, collectors and gallerists.
The artwork has to be created by the artist hand, original and delivering a cultural message.
Intellectual Property Rights:
The participant undertakes and warrants that the artwork submitted will not infringe third party's intellectual property rights.
Selections reserves the rights to publish the artwork in print for distribution during art shows with the Artist details and Biography.
The artist assigns, without any limitation of period, territory and means of diffusion, all the intellectual property rights connected with the artwork submitted in order to assure the widest exploitation of the Communication Campaign.
Communication Campaign:
The Communication Campaign shall be promoted through an integrated and multi-channel approach and that shall achieve the following aims:
Promote it organizing exhibitions in different countries around the world;
Work with local governments cultural institutions to provide exhibition space and promotions;
Develop a loyal online following among its target audience (artists, curators, art lovers, Selections followers);
Stimulate the interest of a new transversal audience (audience of professionals and non, wider target with a true interest in the world of Art, differentiated targets in terms of sex and age, all genders and age from 20s to the over 60s);
Promote the visits to the exhibitions and encourage interaction with the online platform;
Communication Strategy:
The Communication Campaign shall reflect, through a strong and incisive idea, the characteristics and aims of Selections, such as:
its non-profit nature;
its artistic/cultural/social soul;
its global spirit;
its desire, through art, to break down barriers and create relationships between people from different countries of the World, with different backgrounds and living conditions;
its intent to bring people together (Selections Cultural Narratives is a real and virtual community of artists, curators, art lovers);
its uniqueness (Selections, through its collections and its digital archive – the website selectionsarts.com – is providing a real time snapshot of the Middle Eastern Contemporary Art World and the multi-form historical-cultural context within which, each local artistic movement is positioned);
Innovation and interactivity as reflected in the digital characteristics of the project (website, social media, digital PR, etc …);
Give visibility to the artists.
For further information relating to all aspects of participation, would-be participants are invited to write to info@selectionsarts.com.
Press
"روايات ثقافية – Cultural Narratives" معرض متميز جمع أكثر من 200 فنان من الشرق الأوسط وشمال إفريقيا تحت سقف واحد.
المعرض الذي نظمته في دبي مجلة "Selections" المختصة بالفن المعاصر في العالم العربي، احتضن لوحات لفنانين معروفين وناشئين من مصر والعراق ولبنان وفلسطين وتونس والإمارات وسوريا وغيرها.
ويعد المشروع منصة إبداعية غير تجارية، لأعمال تعبيرية من الفنانين المشاركين، للمساهمة في رسم خريطة الفن في المنطقة.
وقالت مؤسسة مجلة "Selections" ريما ناصر في مقابلة خاصة مع "العين الإخبارية"، إن المعرض يعد امتداداً لالتزام المجلة بالإضاءة على الفنون والثقافات، ويهدف من خلال احتضانه لهذا العدد الكبير من الأسماء الفنية البارزة والمعروفة إلى رسم خريطة الفن في الشرق الأوسط وشمال إفريقيا، عبر هذا المعرض المتنقل الذي يعكس الطابع الفني الغني لدول المنطقة.
ويرى معرض "روايات ثقافية – Cultural Narratives" النور بعد 3 سنوات من العمل المتواصل لتكليف أبرز الفنانين في الشرق الأوسط بتقديم لوحات فنية بحجم 20*20 سنتيمترا، لتشارك في هذا المعرض الجماعي.
معرض "روايات ثقافية – Cultural Narratives" ينتقل في الأسابيع والأشهر المقبلة بين أبوظبي والشارقة والكويت وبروكسل وباريس ونيويورك ولبنان، ليسلط الضوء أكثر فأكثر على أعمال أبرز الفنانين في المنطقة.
Where feelings fly low
Hale Tanger's 'Under' and other highlights on Alserkal Avenue
BY TIM CORNWELL | MARCH 24, 2018
"Meanwhile the Cultural Narratives project showed hundreds of Middle Eastern artists, from newcomers to established names, in an art project mapping the region country by country, but through works that must be 20 by 20 cm.
Overseen by Rima Nasser, founder of Selections magazine, the leading Beirut art publication, they dotted the walls country by country, ranging from a miniature ceramic piece by Iraq's Dia Azzawi to Boghossian and the Palestinian Samia Halaby, among others.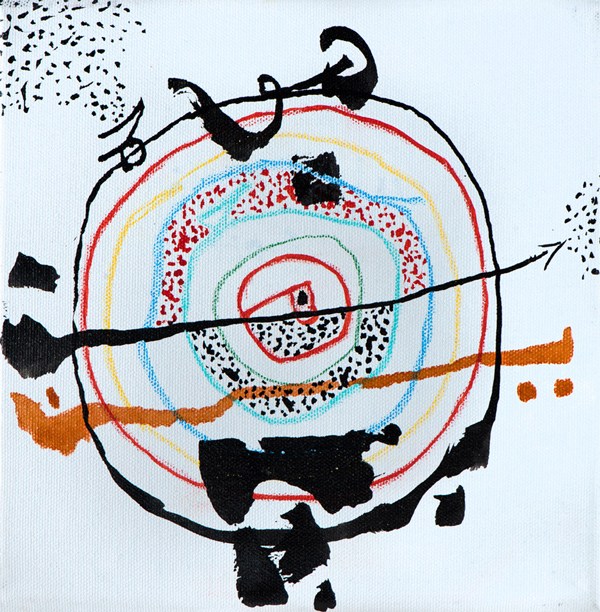 These are not postcard pictures, but full blown finished pieces, by more than 200 artists and rising. Most of the artists, including established and rising names from Tunisia's Khaled Beb Slimane (above) to Syria's Elias Izoli (below), typically work in vastly larger formats.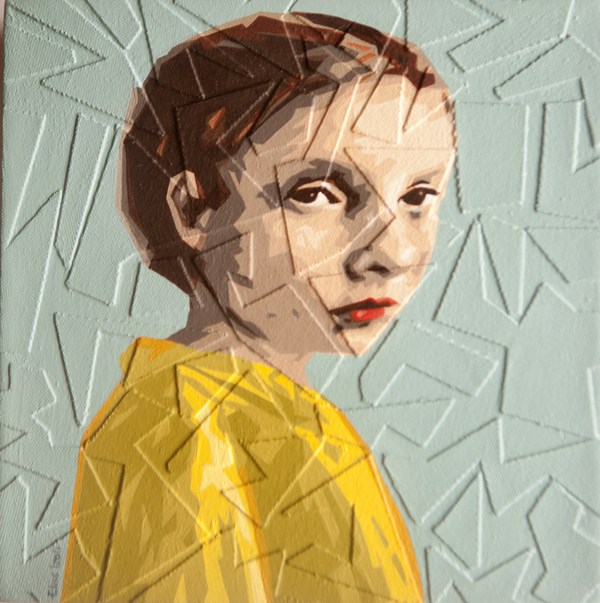 This art showcase in miniature has toured from Beirut to Dubai and appears set to show in France and elsewhere. "We will be including shortly Turkey, India, and Saudi Arabia. It shows clearly the style of each artist," said Nasser. "It's a big enough format to let the artist express what they want to say, to pass the message. The purpose of the show is to give visibility to artists of the Middle East." The aim will be to show about 100 artists from each country, or perhaps reach a symbolic 1001 works altogether."
APPLY

Warning: Illegal string offset 'guest_post' in /homepages/40/d745812678/htdocs/excellence-abcdclub/wp-content/plugins/wp-user-frontend/includes/class-frontend-form-post.php on line 1254

Warning: Illegal string offset 'message_restrict' in /homepages/40/d745812678/htdocs/excellence-abcdclub/wp-content/plugins/wp-user-frontend/includes/class-frontend-form-post.php on line 1260